Markt
Willow oil-drilling project approval upheld by Alaska judge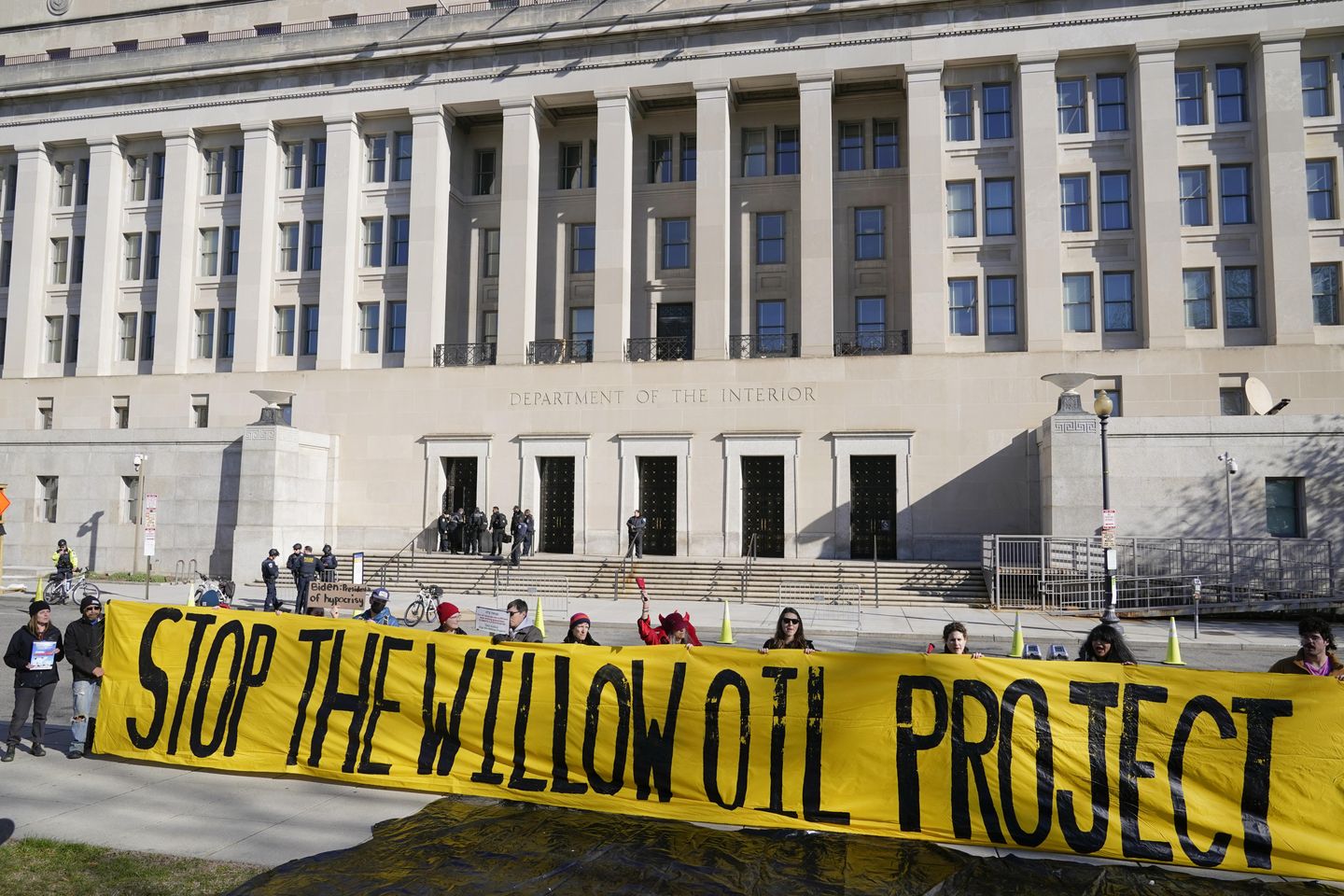 JUNEAU, Alaska — A federal judge on Thursday upheld the Biden administration's approval of the Willow oil-drilling project on Alaska's remote North Slope, a massive project that drew the ire of environmentalists who accused the president of backpedaling on his pledge to combat climate change.
U.S. District Court Judge Sharon Gleason rejected calls made by a grassroots Iñupiat group and environmentalists to vacate the approval and dismissed their claims.
Those groups raised concerns about planet-warming greenhouse gas emissions from Willow and argued that federal agencies failed to consider how increased emissions from the project could affect ice-reliant species such as the polar bear, Arctic ringed seals and bearded seals, which already are experiencing disruptions due to climate change.
---
---
The decision can be appealed.
The project, located in the federally designated National Petroleum Reserve-Alaska, has widespread political support in the state. But climate activists say allowing it to go forward marked a major breach of President Joe Biden's campaign promise to stop new oil drilling on federal lands.
ConocoPhillips Alaska had proposed five drilling sites, but the U.S. Bureau of Land Management approved three, which it said would include up to 199 total wells. The project could produce up to 180,000 barrels of oil a day at its peak. Using that oil would produce the equivalent of at least 263 million tons (239 million metric tons) of greenhouse gas emissions over Willow's projected 30-year life.
Copyright © 2023 The Washington Times, LLC.