Markt
Kevin McCarthy speakership on 'tenuous' ground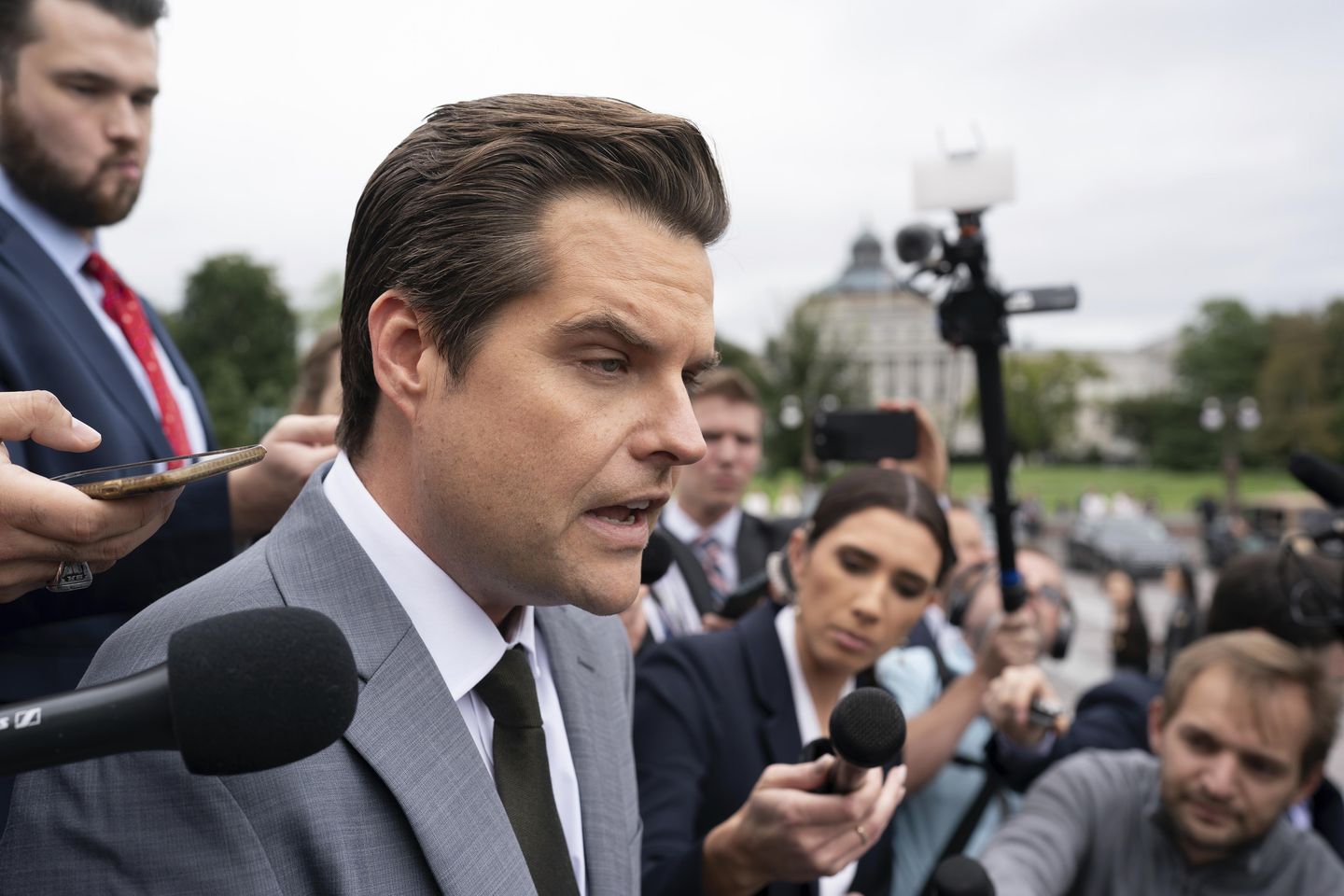 Rep. Matt Gaetz told reporters Saturday that House Speaker Kevin McCarthy's speakership is on shaky ground over a failure to bring his conference to pass twelve spending measures.
However, the Florida Republican has yet to announce a motion to vacate the chair that would oust him from the speakership.
"I would say it's on some tenuous ground," said Mr. Gaetz, Florida Republican.
---
---
"Right now, our plan is to continue to build support for our single-subject spending bills. This 45 Day [stopgap spending bill] does not liberate us from our nation's financial challenges," he said. "We remain $33 trillion in debt. We're facing $2.2 trillion annual deficits."
Mr. McCarthy told reporters Saturday morning he was willing to risk his job and be the adult in the room to pass a "clean" stopgap spending bill under suspension that eliminates border policy and spending cuts.
Voting for legislation under suspension means that Mr. McCarthy, California Republican, can avoid wasting time with procedural votes.
Mr. McCarthy said he attempted and failed to convince Republicans to pass a more conservative temporary stopgap measure on Friday to keep the government open.
Mr. Gaetz shot back that there was "nothing" about delaying the process of the passage of the 12 spending bills that is being the adult in the room.
"What would have been the adult in the room is putting up our spending bills in the spring and in the summer, being the adult in the room would have realized that we shouldn't have then taken August, outside of Washington, DC," he said.
Mr. Gaetz accused Mr. McCarthy of making multiple contradictory promises about the budget top line to different groups of people.
"He made one promise to house conservatives in January to secure the position. He made another promise to President Biden, he made a third promise altogether to house appropriators," he said.