Markt
Kaiser Permanente workers announce another potential walkout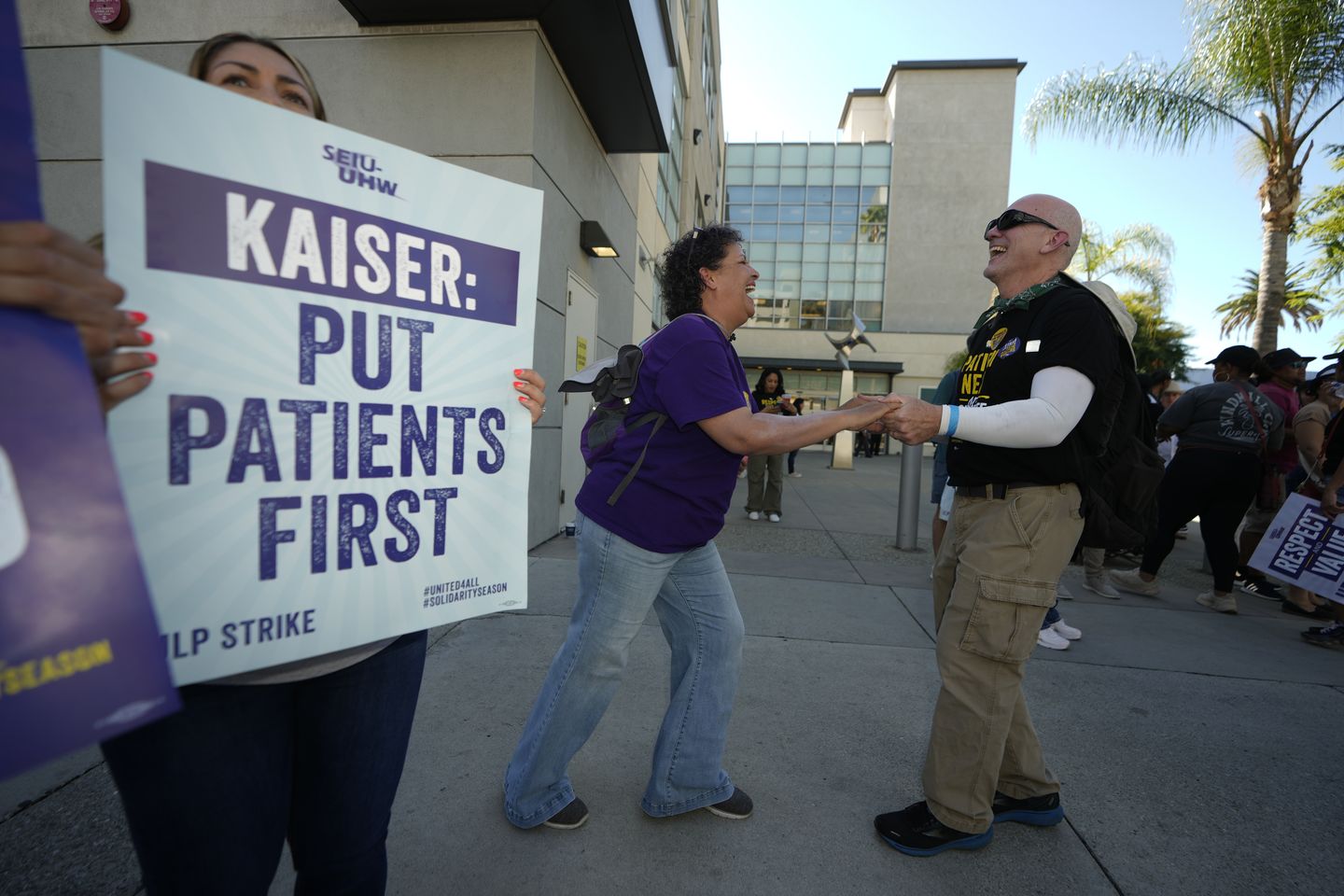 The union representing striking Kaiser Permanente workers gave notice Monday that the union could organize another strike next month if contract talks fail.
The Coalition of Kaiser Permanente Unions, which represents the over 75,000 workers who participated in the three-day work stoppage last week, told the company a follow-up strike would run Nov. 1-8.
The health care company has not commented on the proposed walkout, but the two parties are set to meet again Thursday to continue negotiations. Acting Labor Secretary Julie Su is expected to join the negotiations in California this week as a mediator.
---
---
The announcement of a possible strike comes a few days after the union coalition orchestrated the largest strike in the health care industry. On Oct. 4, 75,000 medical technicians, nurses and other hospital staff joined co-workers on picket lines for three days from California to the District of Columbia. Emergency departments stayed open with contingency workers.
The coalition is demanding the nonprofit health care organization increase wages and address staffing shortages that workers say have undermined patient care. The union is also concerned about Kaiser's outsourcing of health care duties to third-party contractors.
Kaiser workers' last contract expired Sept. 30, and contract negotiations have been ongoing for six months.