Markt
Israel-Hamas war pushes oil prices higher; 'knee-jerk reaction' likely brief as gas trends lower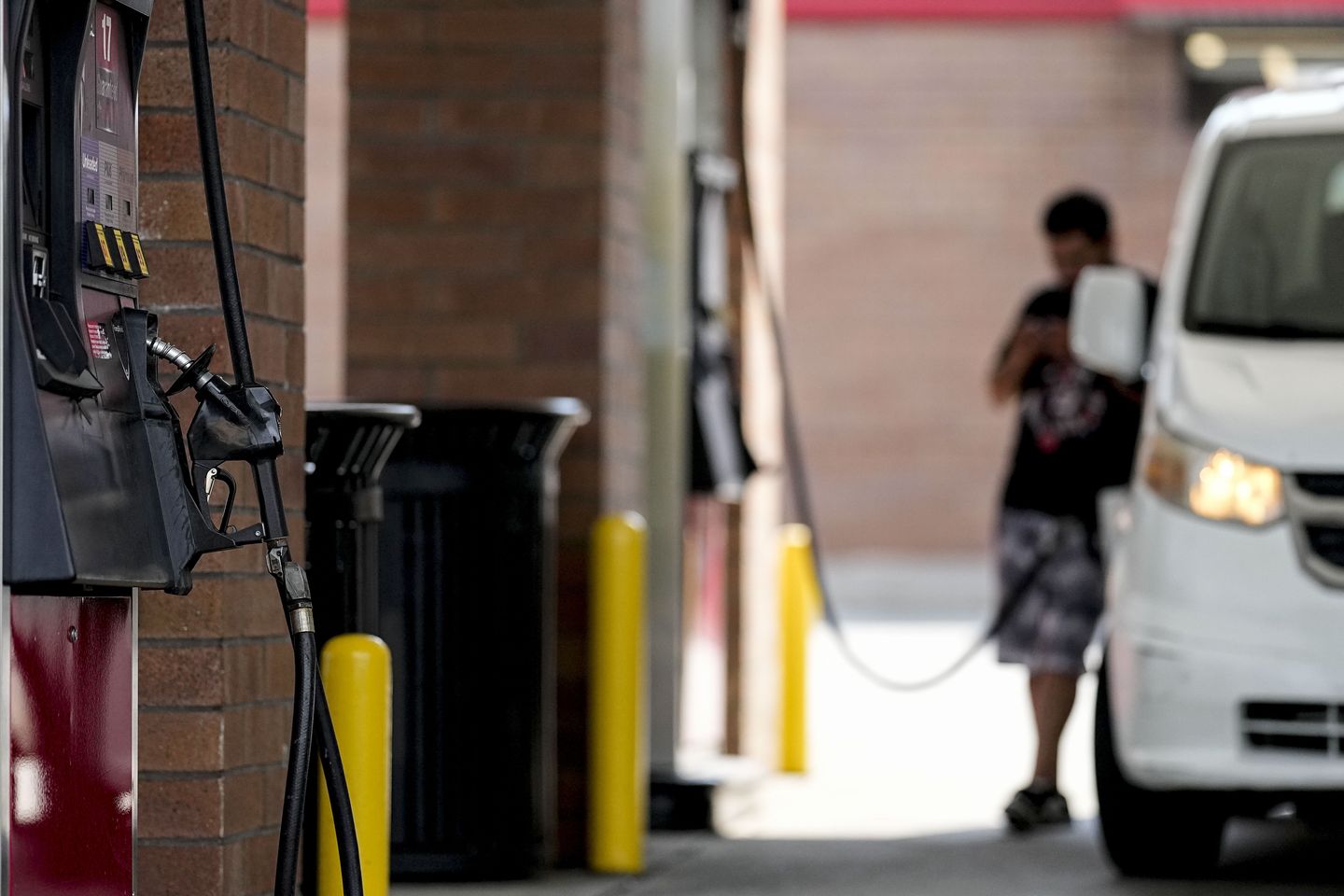 The war that erupted over the weekend between Israel and Hamas caused oil prices to spike Monday, but market analysts say the increase is likely temporary unless a broader Middle East conflict breaks out among major oil-producing nations.
WTI crude, the U.S. benchmark, was up roughly 4.5% to around $86.50 per barrel as of Monday afternoon. Brent crude, the global benchmark, was up just over 4% to $88 per barrel.
Oil prices had been on a downward trend until the Gaza-based Palestinian militant group launched a stunning coordinated attack on Israeli military and civilian targets over the weekend, leaving more than 900 Israelis dead. Hundreds of Palestinians have also been killed in Israeli strikes in response.
---
---
Longtime oil and energy markets strategist Dan Dicker predicted the price spike was most likely a "knee-jerk reaction" from the immediate fear and uncertainty of the fighting, and that prices will soon subside and continue trending lower. An annual drop in demand during colder winter months typically causes prices to decrease.
"The knee-jerk reaction is some fear, if you're in the market and unsure of some sort of geopolitical domino effect," Mr. Dicker told The Washington Times. "I don't expect [the fighting] to become wider, and it doesn't affect any oil centers."
The national average for a gallon of regular gas was $3.70 as of Monday, down from $3.82 one month ago. Prices are expected to continue decreasing going into winter.
Patrick De Haan, founder of the fuel price-monitoring app GasBuddy, also characterized higher oil prices as a "knee-jerk reaction." Unless attacks occur against Iran, which funds Hamas and other groups hostile to Israel and is a member of the international oil cartel OPEC, he said prices at the pump should continue to fall.
"Oil hates turmoil, but if the violence does not spill over into other areas, it should not worsen," Mr. De Haan tweeted. "For now, [a barrel of] oil in the short term may hold into the $80s, but until the national average drops into the $3.30s, we're at very, very low risk of any upward move in gasoline prices."
U.S. stock markets appeared to agree: After falling in the opening minutes due to uncertainties in the energy markets, the S&P 500 and other major stock indices were back in positive territory by the afternoon on Wall Street Monday.