Markt
Ford says deal 'close' with striking UAW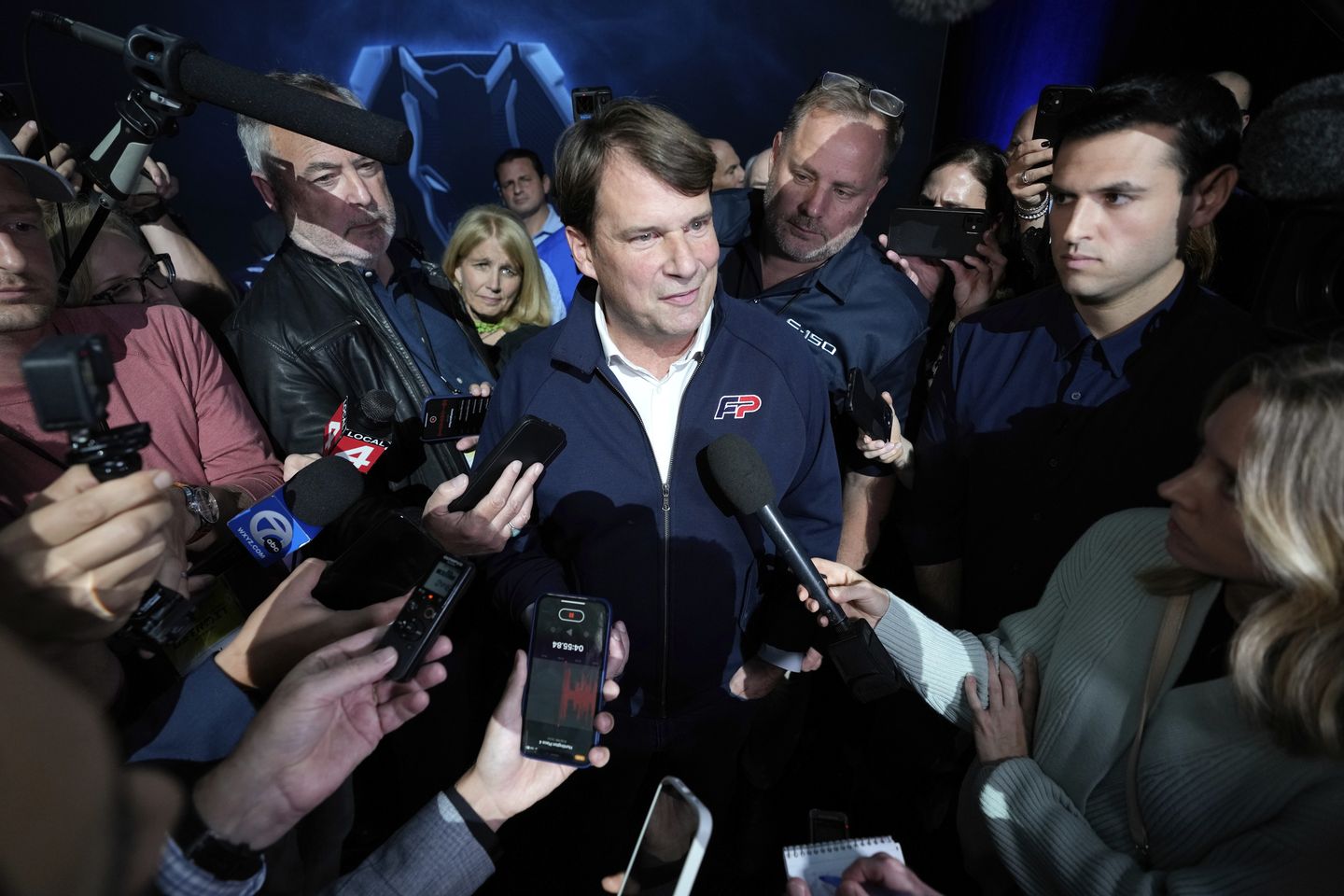 Ford executives on Friday said negotiations with the United Auto Workers are progressing, with the two sides getting closer on wages and benefits.
But pay at plants that build electric vehicle batteries remains a sticking point.
At a virtual briefing for reporters, Ford CEO Jim Farley and top executive Bryce Currie said a deal is near, even if major issues are pending.
---
---
 "We are making significant progress on the pay and benefit side," said Mr. Currie, vice president of manufacturing in the Americas and of labor affairs at Ford. "I'm not going to share some of the specifics, but we're close."
Mr. Farley and Mr. Currie said both sides remain at an impasse on worker pay at plants building EV batteries. To remain competitive, they said, workers at those plants need to be paid wages similar to those working at companies using nonunion labor.
Jobs at nonunion EV battery facilities pay less than the $32 per hour that veteran UAW workers make.
Another hurdle appears to be the restoration of pensions, which UAW workers gave up in 2008 amid the economic downturn, with two carmakers declaring bankruptcy and a third almost going under.
Ford Chief Financial Officer John Lawler simply said bringing back pensions is "not going to happen."
"So when you look at the defined benefit plan they're asking for, you know, that's a plan of the past. Only 12% or so of Fortune 500 companies offer that today. What we're offering is a defined contribution plan where we contribute," he said.
The update from Ford comes just hours after the UAW expanded its strike, with 7,000 workers walking out at Ford and GM plants.
Stellantis, the parent company of Fiat, Dodge, Chrysler and Jeep, was spared an additional strike because UAW President Shawn Fain said the union has made progress in contract talks with the Italian-American conglomerate.
This latest expansion of the strike, which began Sept. 15, means about 25,000 of the UAW's 146,000 workers are on strike at 43 locations around the country.
Ford executives said the strike is costing it "tens of millions of dollars" a week as the walkout enters its third week.
Kumar Galhotra, president of the Ford division that makes cars with traditional internal combustion engines, said the plant that went on strike Friday produces the Ford Explorer, which he called crucial to the company's bottom line.
"If this continues week after week, of course, it will have a substantial impact on our business," he said. "But we're ready for it … We want to get a deal and we want to get a fair deal for our employees."