Markt
FedEx cargo plane forced into crash landing in Chattanooga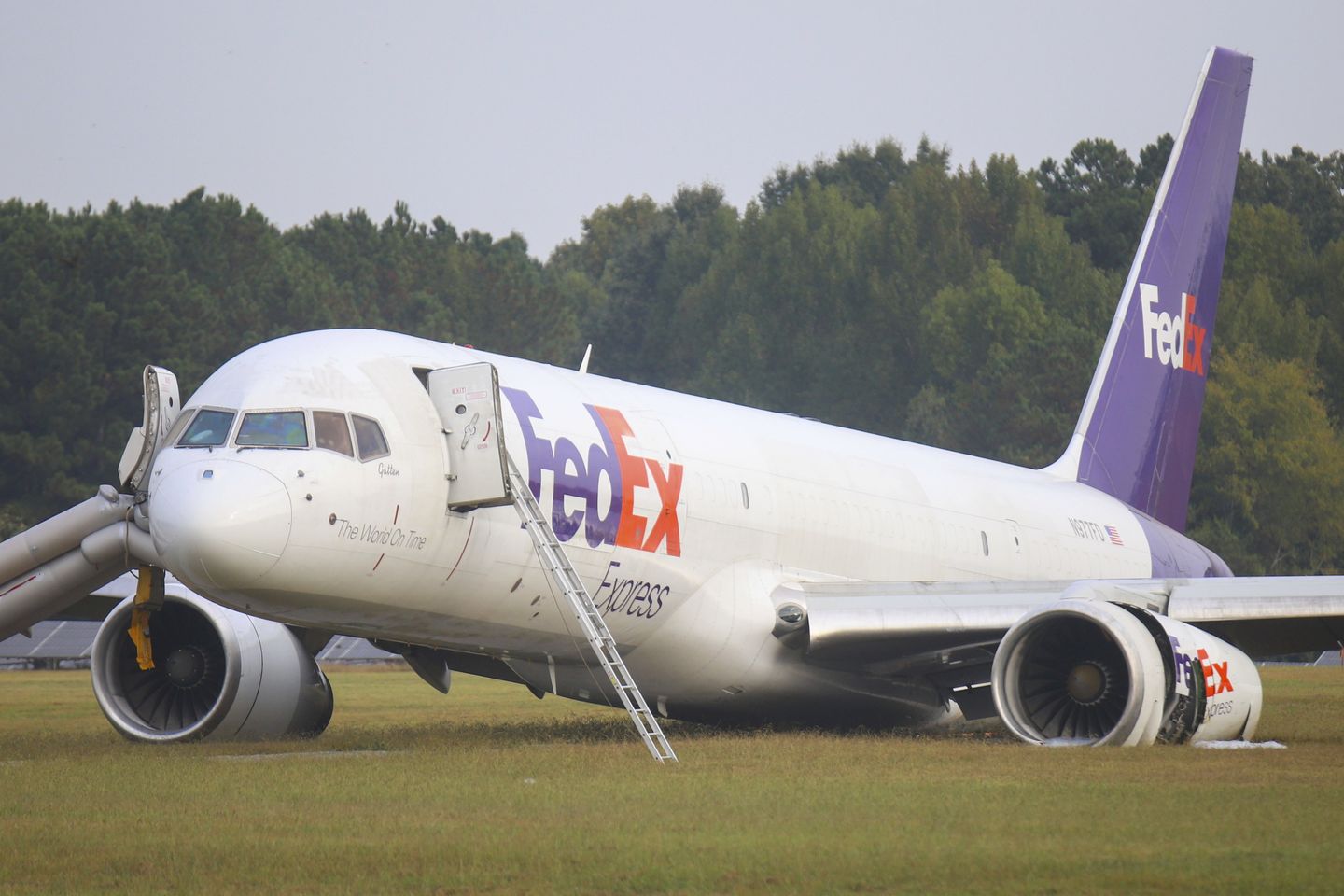 An issue with the aircraft's landing gear caused a FedEx Boeing 757 cargo plane to crash land at Chattanooga Metropolitan Airport.
The plane took off from Chattanooga for the FedEx hub in Memphis at 10:24 p.m. Wednesday, according to flight-tracking website FlightAware. The crew quickly became aware of the landing gear failure and circled at altitude before returning to Chattanooga.
"FedEx Express Flight 1376 from Chattanooga to Memphis experienced an issue just after takeoff on Wednesday evening," FedEx said in a statement to ABC News.
---
---
The plane landed at around 11:49 p.m. and, because the landing gear was not working, it skidded off the runway before coming to rest in between it and Jubilee Drive in the airport's safety area, the Chattanooga Fire Department posted on X.
Purported video of the crash landing was also posted by users on the social media site.
None of the aircraft's three crew members were injured in the incident, but the primary runway was shut down until around 10:55 a.m. on Thursday, airport officials said in a post on Facebook.
The three aboard were able to climb out of the plane to safety after landing, the Chattanooga Police Department told ABC News.
The crash is now under investigation by the Federal Aviation Administration and the National Transportation Safety Board.