Markt
ESG funds pump billions into fossil fuels as SEC looks to crack down on 'misleading' investors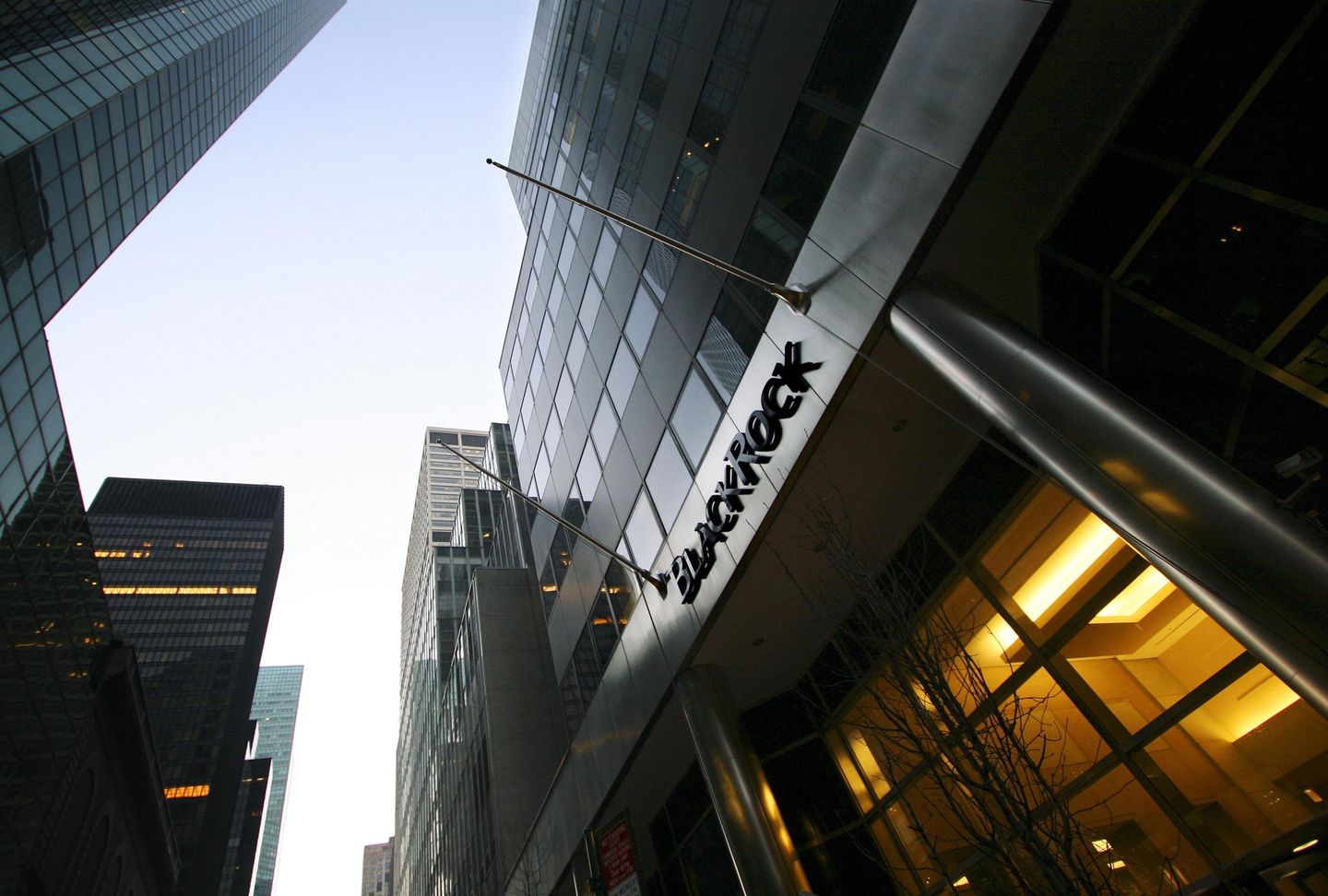 Mega asset managers are all in on ESG investing that favors the environment and social justice politics, but their labels for such funds tell a different story that climate-conscious clients may be unaware of: ESG investors also are buoying fossil fuels by the billions.
Republicans have especially zeroed in on investment firms such as BlackRock and Vanguard for their ESG engagement, or what conservatives call woke capitalism.
The funds and other major financial institutions also face pressure from the left and ESG advocates, who say asset managers should ditch investments in energy sources such as coal, oil and natural gas — or at least be more transparent in disclosing that their ESG-named funds aren't entirely climate-friendly.
---
---
"Even Vivek Ramaswamy would like [BlackRock's] ESG funds," said Andrew Behar, CEO of the non-profit shareholder advocacy organization As You Sow, referring to the Republican presidential candidate and self-described anti-woke crusader.
There is nearly $3.1 billion invested in fossil fuels across 10 of BlackRock's largest ESG-labeled funds that have north of $1 billion in total assets, according to data compiled by As You Sow's fund tracker and analyzed by The Washington Times. The fossil fuel share of the individual funds ranged from 2.8% to 12%.
One of BlackRock's lower-valued ESG funds has a fossil fuel share as high as 21%. Just 11 of the 38 funds with ESG sustainability mandates are free of fossil-fuel investments, according to As You Sow's data.
There is more than $100 million invested in fossil fuels across Vanguard's three ESG funds that have more than $1 billion in assets. Only one of its six funds with sustainability mandates does not include fossil fuels.
BlackRock and Vanguard declined to comment for this story.
Environmental, social and corporate governance investing, or ESG, weighs risks such as how climate change will impact companies' bottom lines. Republicans say firms like BlackRock and Vanguard are using ESG to destroy the fossil fuel industry, while Democrats and environmentalists say the money is further fueling climate change.
Asset managers argue that they lack control over the companies included in certain types of funds. The ESG credentials of companies included in such funds are determined by third parties, and the metrics are highly subjective because there is no uniform standard for what ESG is.
Prospective clients receive certain fund disclosures, and fossil fuel companies can be determined by the third-party analysts as having ESG traits if they take actions such as working to lower their emissions or having a diverse boardroom.
Therefore, asset managers say their ESG-named funds that include fossil fuels, despite their sustainability mandates, are not deceiving to investors because the funds primarily include ESG priorities.
The Securities and Exchange Commission disagrees.
It's in the process of finalizing changes for how funds are named in an effort to crack down on "misleading or deceptive fund names." Current rules require that 80% of a fund include investments that align with its name. It's unclear when the new rules will be finalized.
ESG's subjective metrics have come under increased SEC scrutiny for being potentially deceiving to investors. The agency created an ESG task force in 2021 to identify misconduct.
The SEC's enforcement division sent document requests and subpoenas to several unknown asset managers earlier this year regarding their ESG marketing, according to recent reporting by the Financial Times.
Vanguard was not one of the target firms, according to a source familiar with the matter.
Transparency advocates like As You Sow's Mr. Behar, who is pro-ESG, say it's no accident that asset managers use what he calls misleading names because the current SEC rules have enabled them.
"The clever folks at the big asset managers said, 'Oh, so that's the rule, so we can be fossil-free but 19% coal," he said. "There's a problem with fund naming. They're misleading. People who want to invest in fossil fuels are confused and people who don't want to are confused. Everyone is confused."
Evidence of potential confusion can be found in Republican-led states that have passed anti-ESG laws to divest state funds and pension programs from pro-ESG firms and funds.
Among the 348 ESG funds banned by Texas from doing business with the state because they "boycott energy companies" was BlackRock's nine Lifepath ESG target date funds. Each fund contains anywhere from $123,000 to more than $261,000 — ranging from 4% to 7% of the entire funds — in fossil fuel investments.
In a video posted to the company's website, the head of BlackRock's portfolio management group, Rich Kushel, said they currently have $320 billion invested on behalf of clients globally in energy, including fossil fuels and renewables. BlackRock told The Times earlier this year that their fossil fuel portion stood at over $200 billion.
Mr. Kushel stated their ESG objective is twofold: client choice and making money.
"Our investment view is carbon-intensive companies will continue to play a crucial role in the economy for the foreseeable future under any plausible transition path, alongside investments in new energy technologies and steps to mitigate methane and carbon emissions — all of which will create new investment opportunities for our clients," Mr. Kushel said. "Ultimately, the choice of where to invest rests with our clients."